November 2019 Newsletter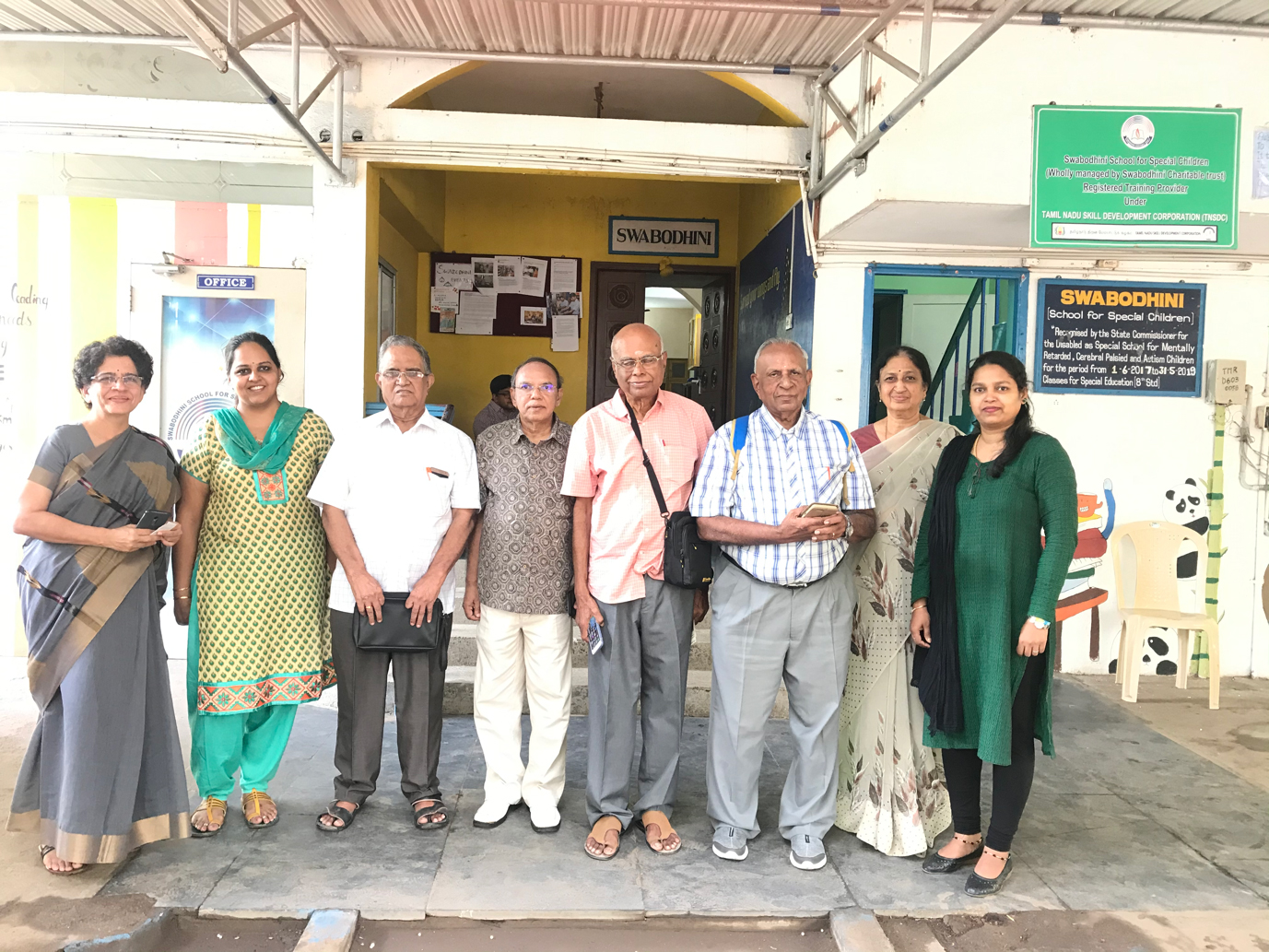 Dear Reader,
At Swabodhini, we are continuously evolving to support the Students in their journey of becoming independent and leading a life of dignity. In the field of Autism – Dr. Stephen Shore said "If you have met one person with Autism, you have met one person with Autism" – that sums up our efforts ,which is humongous-   in creating, tweaking, modifying our education delivery. With more than 60% of our students in the Autism spectrum at various levels, to help understand the students behavior we have Mrs. Usha Venkatesan who is a Psychologist by profession, provide us with inputs and advice on how the issues are to be handled. You will read more about Mrs. Usha in this newsletter.
Rabindranath Tagore said – Every child comes with the message that God is not yet discouraged of man. One the occasion of Children's day we had both the centers (Thiruvanmiyur and Velachery) come together to celebrate and the overwhelming feeling was – yes, they are truly the children of god – such innocence and simplicity!
You will remember Kaustav – who was featured in the June Newsletter, thanks to his father Mr. Satyajit Chakraverti who was instrumental in writing to CII – we now have 10 computers donated by CII – Southern region. These computers are being put to use soon for AAC – Augmentative and alternative communication. Look out for details in the next newsletter!
Regards
Usha Pillai
Director
Donation Of Computers By The Confederation Of Indian Industry (CII).
CII is a non-government, not-for-profit, industry-led and industry-managed organization, playing a proactive role in India's development process. The Confederation of Indian Industry (CII) works to create and sustain an environment conducive to the development of India, partnering industry, Government, and civil society, through advisory and consultative processes.
Swabodhini expresses its sincerest thanks and gratitude towards the generous donation of ten computers for the students of Swabodhini.
The computers are installed in each classroom and used for Enhanced and Interactive Learning Experience, which can help enlighten the learning process for students and get them to interact and engage with one another.
These computers will subsequently be utilized for Auditory Mode Output Communication (AOC) and Alternative Augmentative Communication (AAC). The above methods of teaching are beneficial for students with severe expressive communication impairment that interferes with or prevents the development and use of oral language.
Probus Club of Chennai is a senior citizens Association of retired Professional. The Probus club was initiative of Rotary Club of Madras as one of the activities as per Rotary International established in 1992. The members of the Probus club recently visited Swabodhini Thiruvanmiyur campus to understand the therapies and new initiatives.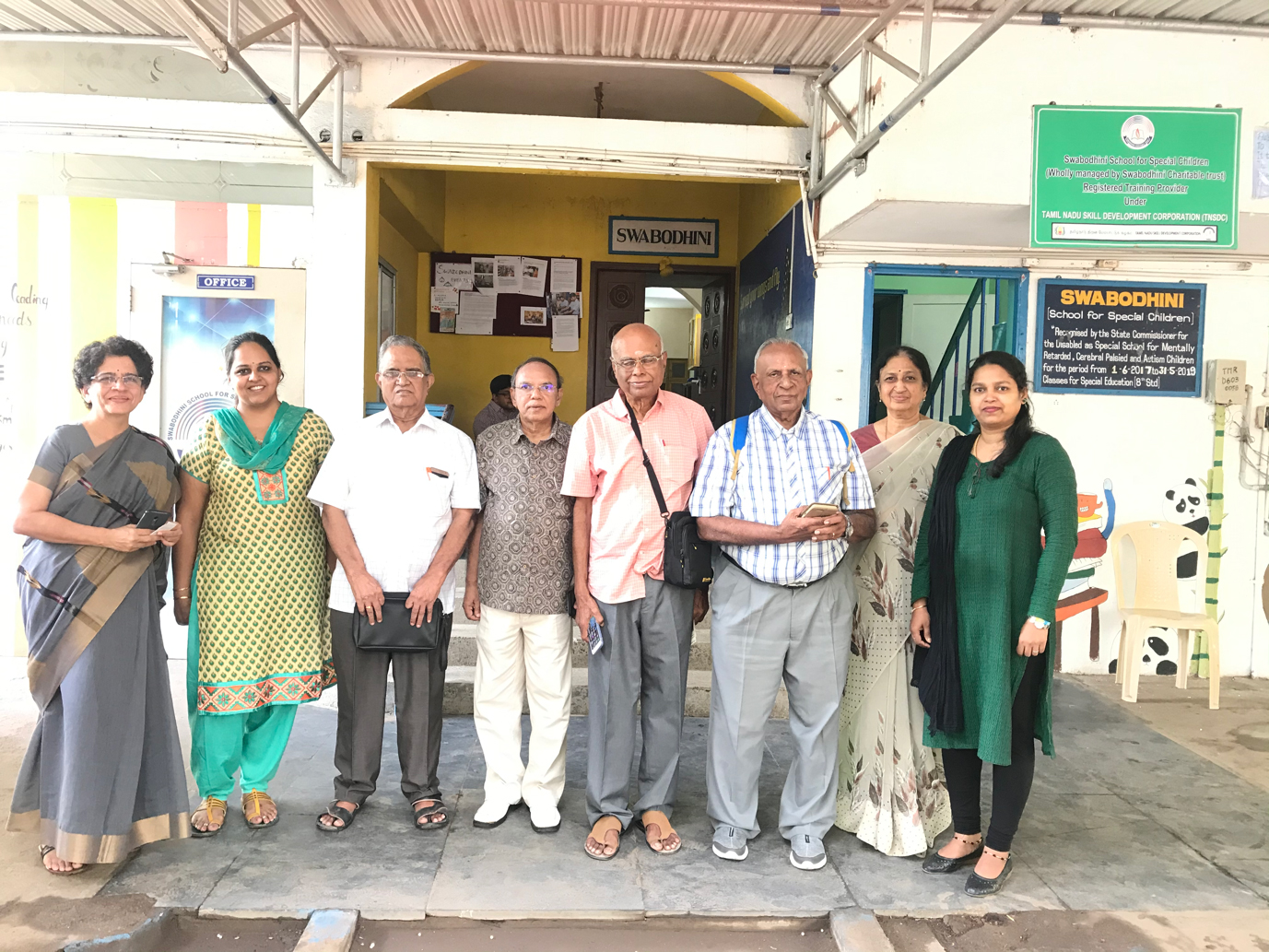 Appointment Of New Psychologist - Ms. Usha Venkatesan
Behavioral psychologists are in high demand within the autism community. They may evaluate autistic behaviors to understand their meaning and purpose better, develop behavioral (ABA) programs to teach a wide range of skills, or help families to manage aggression and other problematic behaviors in the home. They also work with parents and teachers to develop strategies for the students.
Usha Venkatesan is a certified psychologist ,working in the field of Disability and rehabilitation. She has nearly 33 years of experience in assessing, planning IEP and rendering educational and behavioral intervention. She is a certified working memory trainer and has trained students in visual processing, Auditory processing and sensory integration therapy. She would support us on behavioral management, parental counselling, strategies for accommodating the children in school setup and at home front. She will also do cognitive and vocational assessments for our children. She is looking forward to work with parents, teachers and our children.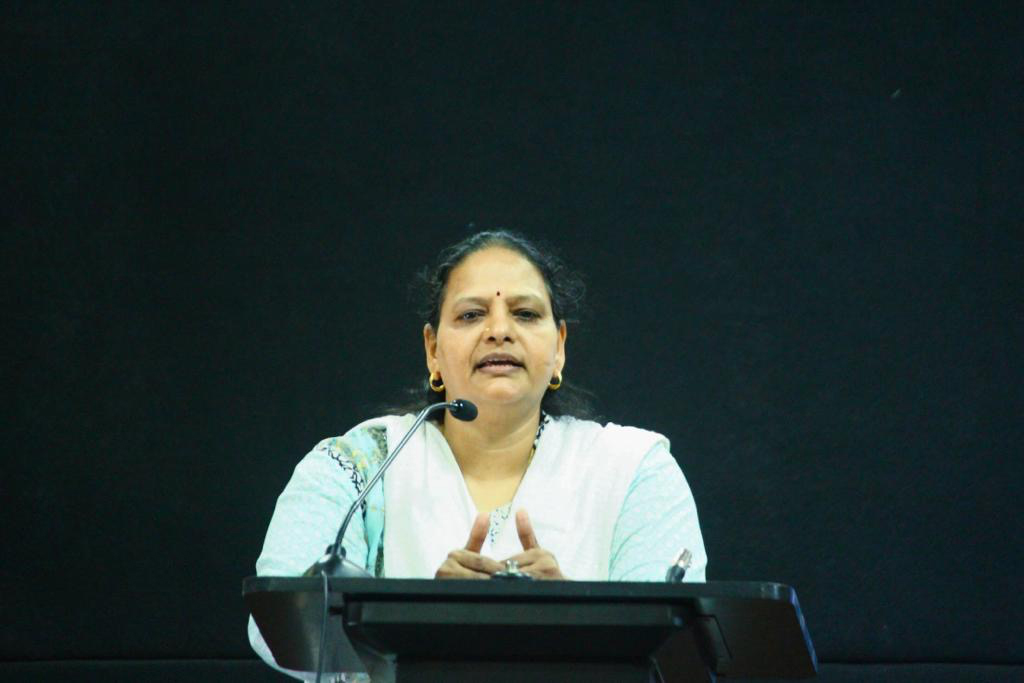 Message from Ms. Usha Venkatesan and her plan of action
I am planning to observe each class starting from elderly group, have a discussion with the teacher and priorities students based on their behavior patterns interfering with their learning and compliance. I have started working with two students analyzing their home behavior, medication and parent training strategies including diet and independent functioning.
I would like to interact with the parents for suggestions and regular feedback. I would also like to create a profile of children's sensory behavioral, their preferences, areas of strengths and assess them for Job placement.
I have come across few students capable of accessing NIOS curriculum in pre vocational class. Based on their cognitive strengths, we shall plan to implement working memory program and introduce study skill training to optimize their learning.
This will be a collaborative effort involving teachers, parents and coordinators, therapist and peer group.
Students of Swabodhini visited VGP snow kingdom. The place was decorated with Halloween theme. The students of Swabodhini enjoyed watching the spooky decor and ghost-themed act. It was, altogether, a new experience for the students. It was a nice gesture of VGP to coordinate a day out for special needs children.
The VGP Universal Kingdom is an amusement park located in East Coast Road in Chennai. The event was organized to help students interact with the outside world in a fun-filled manner and encourage them to appreciate global festivals. Fun activities and games were also conducted at the venue.
Students of Swabodhini participated in the talent exhibition conducted by The Rotary Club of Madras, T.Nagar on 22nd November held at Kamaraj Arangam.
Swabodhini students showcased their talents in the area of dance and drama.
This is a huge opportunity for our students and we thank The Rotary Club of Madras, T.Nagar for organizing such events.
Swabodhini students at sports meet conducted by District Differently Abled Welfare Office, Govt. of Tamil Nadu on the 28th of November held at St. Louis School for Deaf and Blind. Students from Pre-vocational and Vocational sections participated in standing long jump, running long jump and running race.
The Government of Tamil Nadu through various policies and initiatives have extended full support to the Differently Abled Persons in their pursuit of full and equal involvement in every aspect of society. Various schemes have been announced by the Government to make sure that the differently abled persons are in equal status to the other people.
We believe that it is the responsibility of everybody in society to play a vital role in creating an inclusive community where differently-abled persons have equal opportunities and full participation in the growth and development of the country.
Children's Day Celebrations
'Childhood is the most beautiful of all life's seasons'.
Swabodhini celebrated Children's Day on the 12th of November which marks the birth anniversary of Pandit Jawahar Lal Nehru. It was a fun-filled day for students and always be cherished as a fond memory.
Members of 'Project Punnagai' initiative headed by Dr. Krithika Rajavalli, gifted students of Swabodhini with colorful Disney cushions for Children's day.
Star Of The Month - Ms. Suseela
Support Staff- Pre-Vocational, Thiruvanmiyur Centre.
Ms. Suseela is a support staff at Swabodhini handling the pre-vocational students. During the absence of the pre-vocational class teacher, Ms. Suseela was single-handedly able to manage all eight students and made sure that the absence of their teacher did not impact their daily routine at school.
She also managed to conduct some exciting games and activities and took care of their needs. We appreciate the outstanding efforts undertaken by Ms. Suseela, and we as a team feel very gratified to have her onboard.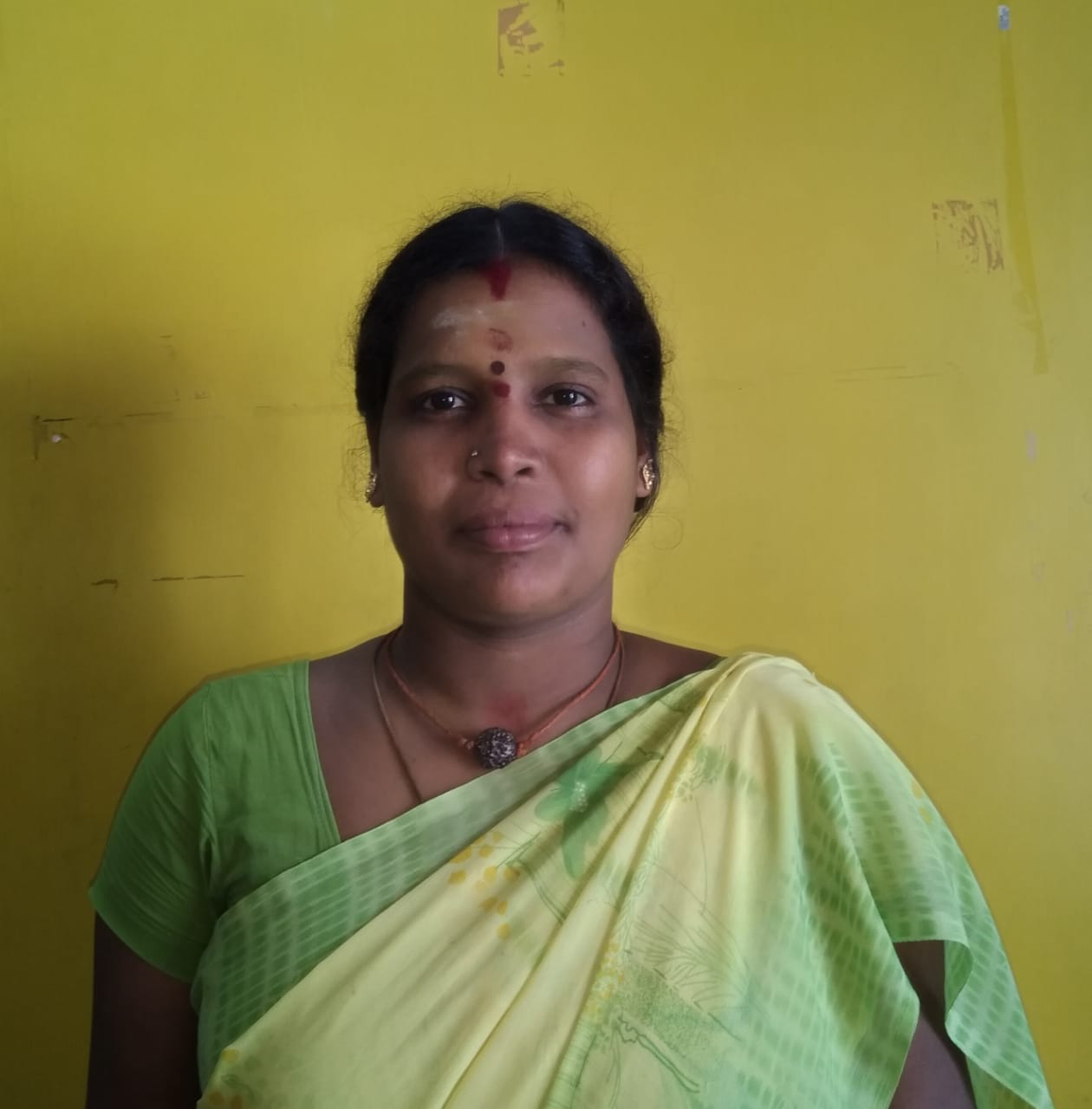 Introduction Of Group Communication Activities:
Teachers of Swabodhini are on the search of new methods of educating and training of students. The pre-primary and primary section teachers have introduced group-based activities conducted every evening.
The group activities are aimed to increase concentration and social skills with their classmates. The activities include passing the ball, greeting their fellow mates with their names and pattern catch (learning geometric shapes and colours in a fun way).
Group activities and games are an ideal way for autistic children to practice social skills in a fun environment. Ball games are an excellent way for autistic kids to practice basic motor skills while having fun and working on social skills.
Student Of The Month - Student Praveen Kumar
Mr. Praveen Kumar, 21 is a retail vocational student at Swabodhini Thiruvanmiyur campus currently undergoing internship at GR stores located in Thiruvanmiyur.
Praveen's work involves repacking of Rice into individual 1kg packets from the provided 50 kgs. bag . He does this with great enthusiasm, care and precision without spilling a grain. He was willing to do more packs even after work hours. He was so able to identify various products and their respective brands at the store from the lessons he learnt in class. We at Swabodhini feel very proud of Praveen's work and encourages us to contribute more towards the cause of autism.
No matter how old we grow, birthdays are always cherished and celebrated with great enthusiasm.
Students who celebrated their birthday in November:
Staff who celebrated their birthday in November: