our team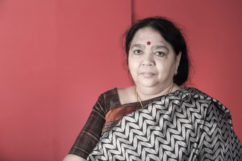 Mrs. Radha Ganesan
MA., Certified Rehabilitation Personal
Founder and Managing Trustee – Swabodhini Charitable Trust
Ms. Radha Ganesan is a post-graduate and a certified educator from the Rehabilitation Council of India. She has over 25 years of experience of working with children who have special needs. Ms. Radha provides the overall guidance for effectively managing and running the school. She has also been part of several campaigns and awareness programs to increase understanding among the communities about autism. She is involved in counselling parents whose children have special needs. Further, she endeavors to help persons with disabilities to be placed in a suitable job, so as to enable them to be economically independent.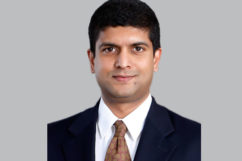 Mr. Harish Lakshman
B.E., M.S.
Trustee – Swabodhini Charitable Trust
Mr.Harish Lakshman is Vice Chairman of Rane Group, a USD 750 million automotive components manufacturing group based in Chennai. He has 24+ yrs of corporate experience across various roles in TRW and Rane Group and has been instrumental in expanding Group's international presence and product portfolio. As an active member of several industrial associations and government panels he is a well-regarded spokesperson of automotive industry.
Mr.Harish was recognized by Economic Times as one among the top 40 under forty India's Business Leaders in 2014. Apart from Rane Group, he also serves as Independent Director in Oriental Hotels and participate in other trusts such as Rane Foundation and Worth Trust.
Post his bachelor's in Mechanical Engineering from BITS Pilani, he completed his master's in Business from Krannert School of Management at Purdue University, USA.
We truly believe that his experience and insights will bring great value and guidance to our organization.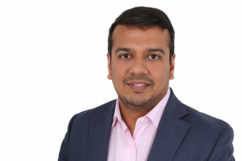 Mr. Siva Shankar Ganesan
MS. Information Systems
Honorary Trustee – Swabodhini Charitable Trust
Mr. Siva Shankar is the executive director of Crayon Data. Mr. Siva Shankar has done his post-graduation in MS – Information Systems from Boston University. He has 18+ years of experience in business / customer strategy, big data, analytics and data intelligence. Having him in our board is undoubtedly a big asset and support for Swabodhini. Based out of Dubai Mr. Siva Shankar provides off site support to future planning and strategy of Swabodhini.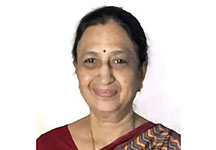 Mrs. Vimala Srinivasan
Head Of Education
Mrs. Vimala started her career in The Spastic Society of Northern India in 1989 as a therapist, assessing children with neurological and physical impairment setting goals, giving programmes, prescribing Orthotic, positioning aids and adaptations. After that, she moved to Vidya Sagar and was in various roles – Vice Principal of home management, Coordinator of Vision Centre in the areas of Assessment, intervention and strategies in all areas of development. In the last assignment before joining Swabodhini, she held the role of Principal for Chrysalis School for Special Children.
She brings with her a rich experience and a passion and dedication to the field of special education.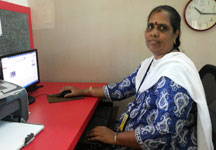 Ms. Amirthavalli Rangarajan
Head of Finance
Ms Amirthavalli Rangarajan, an M. Com and ICWA Inter has more than 20 years of experience in accounting and finance. As Head of Administration and Finance, she takes care of the entire Finance, Accounting & Administration services of Swabodhini. She also manages the inventory, sales & collection of the retail unit "Swayam Shop" in addition to taking care of complete accounting, audit, planning & budgeting for events, management of infrastructure and facilities. She joined Swabodhini in August 2013.
Prior to joining Swabodhini she served as Manager Accounts in 37th Crescent Hotel in Bangalore.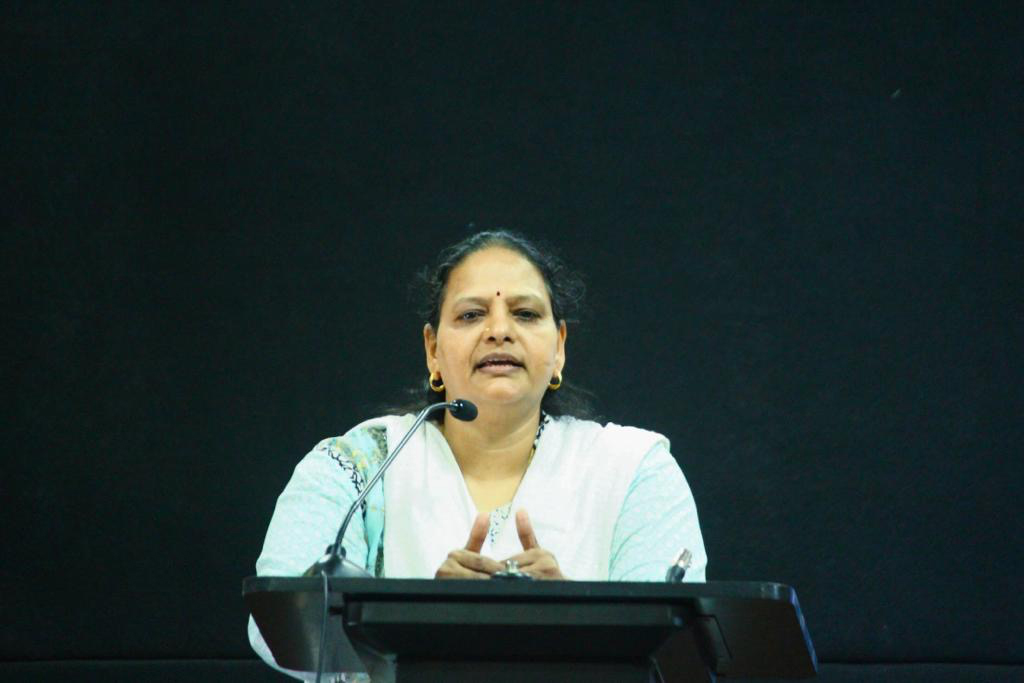 Ms. Usha Venkatesan
Behavioral Psychologist
Swabodhini constantly strives to give its best of services to its students. Experts have been appointed to guide the core team for therapy & special education services.
Usha Venkatesan is a certified psychologist, working in the field of Disability and rehabilitation. She has nearly 33 years of experience in assessing, planning IEP and rendering educational and behavioral intervention. She is a certified working memory trainer and has trained students in visual processing, Auditory processing and sensory integration therapy. She would support us on behavioral management, parental counselling, strategies for accommodating the children in school setup and at home front. She will also do cognitive and vocational assessments for our children. She is extremely happy to work with parents, teachers and our children.